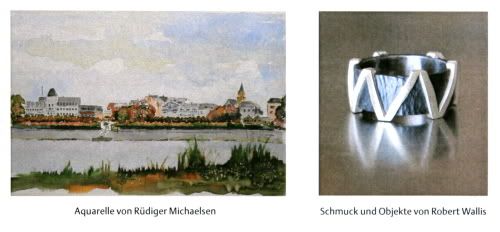 I'm
having an exhibition, along with a local painter, in the gallery in the "Rathaus" in Köln-Potz.
With the opening at
8pm
on Thursday the 28th August.
I'm
showing some jewellery and objects and Rüdiger is showing paintings; mostly watercolours of Köln
I'd like to invite
everyone
to come down for the opening, I know Portz is a long way out for some, but you'd be very welcome.
There'll be a short, (very short I hope), introduction from the bürgermeister, then a glass of bubbly and a chance to mingle with some music.
If you do stop by say hello!
I'll be the sheepish one checking the space where my wristwatch would go (if I had one).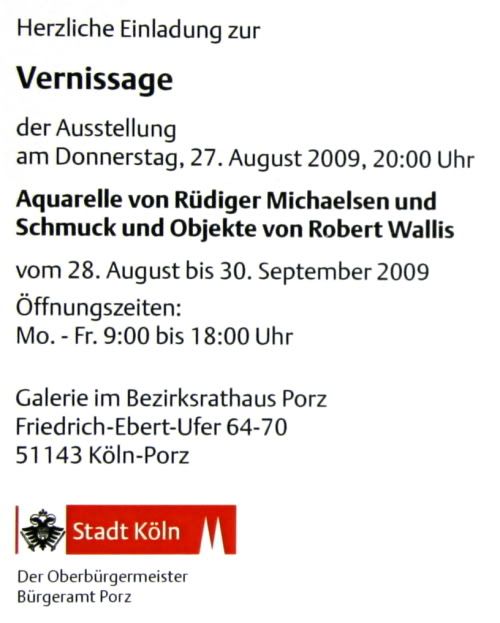 View Larger Map